12 REASONS YOU SHOULD JOIN A BOOK CLUB
There's a feeling we have when we're in the company of those who share our values, belief and interests. It's the same feeling you have when, as a lover of everything book, you join a book club that meets your intellectual need.
Benefits of Joining a Book Club
The feeling is exhilarating. This is because being part of an interesting book club comes with a lot of benefits. Not only does it meet your need of being able to have fun and discuss books with other lovers of books, but it also brings you into the association of other book lovers with whom you can hang out and among whom you can find friendships that can last beyond the book discussion platform.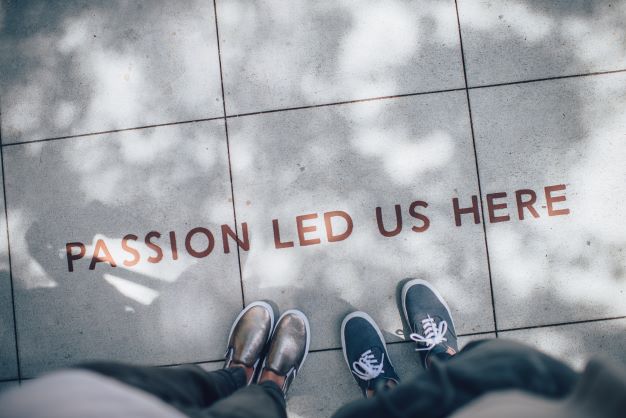 But before I say too much about book clubs, I need to ask, are you actually interested in joining a book club or I should just be going my way?
Of course, I won't start going my way, even if you want me to. Instead, I'm going to give you twelve mouth-watering points that will make you want to locate and join a book club right away.
You don't believe me? Continue reading.
#1 You're in the Right Company
Yes. We know that you talk at your workplace and get people to watch or listen to you as you deliver a presentation. But that's a formal gathering. Out of the workplace, everyone loves an informal gathering where they're free to also share their knowledge and findings, be themselves and not hold back. A book club is one such place.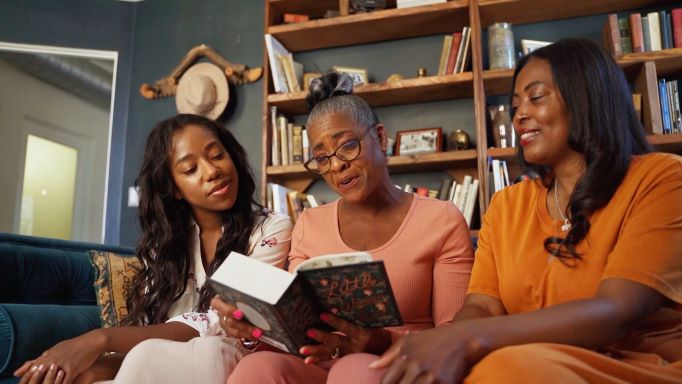 When you join a book club, you're in the right company. This means that you get to talk about what you like to talk about with the people who also like to talk about it. And when you're talking about it, the hearers are willing to listen to what you have to say.
No one wants to talk in a place where people aren't interested to hear them talk. That's why you won't go to a football viewing centre and start discussing the most recent movies at the front of the screen while a match is going on. Even movie lovers there won't be willing to listen to you.
Joining a book club means you also get to watch and hear people talk about the things you like to hear people talk about. After all, you're a book lover; it's one of the things you like to hear people talk about, isn't it? Then, a book club is a place to be for you.
#2 You Get to Make New Friends
If you're a member of the introverted personality group, you'd probably choose to fill a tank with water using a spoon than go out to parties or make new friends. I won't be surprised if the only people you call friends right now are colleagues at your workplace and the old friends and acquaintances you knew while in college.
But being a member of a book club can give you a free and smooth ride to that place where you can make new friends and be loved for who you are. You will also meet similar people like you who are also willing to hang out with people of like mind.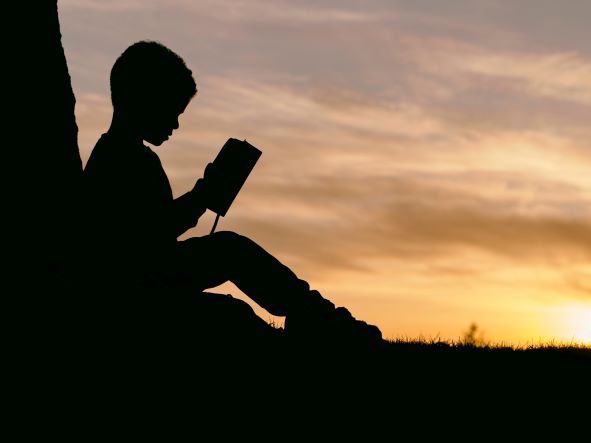 So, instead of staying indoors or alone always, feeding your conscious and subconscious mind with thoughts of the books you've read and the things you ought to do, you can join a book club that will cause you to hang out with people who can possibly become friends.
#3 You Get to Meet Authors in Flesh and Blood
Some book clubs have good relationships with authors and do bring authors to their book discussions so they can ask the author all the questions they want to ask, to read or discuss their books.
If you're fortunate to be a member of a book club like this, it means you will get to meet as many authors they bring over whenever a book discussion is scheduled to hold.
Mainland Book Café is located in Lagos, Nigeria and it's a good example of this. The few times I attended their book discussion, the author of the book they were discussing was around.
The first time I attended the Mainland Café's book club discussion, we were there to discuss Toni Kan's Short Story Collection titled, Nights of the Creaking Bed. Toni Kan himself was present that day and he answered as many questions put to him by readers.
Based on the information on the book club's website, Mainland Book Café claims to have hosted several other authors including Lola Shoneyin (author of The Secret Lives of Baba Segi's Wives), Sylva Ifedigbo, among others.
#4 You Can Be Encouraged to Write Your Own Book(s)
If you join a book club, there's a possibility that you can eventually birth that book that's lived so long as pregnancy in your womb. And if you never got impregnated with the idea of writing a book, a book club can be the ginger you need to sire a book.
One of the good things about book clubs is that they spur intellectual conversations that one can go home to ruminate about long after each meeting.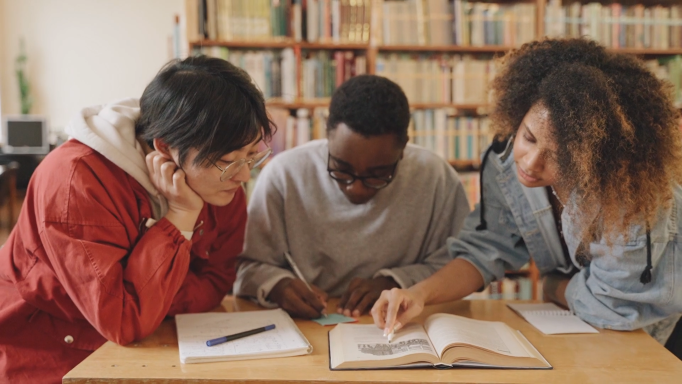 Also, if you're a member of a book club that brings authors to discuss their books, you can get firsthand stories of authors on how they developed their writing skills, the challenges they had to overcome, what encouraged them to write and finish their book and how they responded to criticisms and bad reviews.
Hearing an author speak directly about their process, challenges and how they overcame them may be all you need to start drafting your first book. And that's a good reason to join a book club.
#5 You're Updated about New Book Releases at Your Book Club
Apart from selling books, there's something common to Amazon, Barnes and Noble and other online book retailers. They give you updates about new book releases. In fact, Book Riot Insiders gives you all the info you may need about an upcoming book before it's published. You can also get information about an author's new book on your favorite podcasts, on their website and on several other platforms authors visit.
But there's something amazing, real and fun about getting firsthand information about an upcoming book at a book club, especially when it comes directly from the author. This can be more interesting if you're interested in books being released in your locality or genre, especially, if that's the focus of your book club.
#6 You Broaden Your Reading Genres
If you only prefer to read romance, a book club can open your eyes and broaden your interest in reading other fiction genres like sci-fi, thriller, fantasy or horror.
There are also people who prefer to read a particular author and none other. I knew someone who told me she only reads Danielle Steele's books and no one else. If you're someone like that, join a book club, you'll see yourself reading other authors and discover what you've been missing.
#7 You Start to Keep Reading Deadlines
Maybe you're the type that normally takes months to complete a book, being a member of a book club can give you the inspiration you need to start a book and finish it in a few weeks.
For every book you choose to read at the book club, there's an agreement on when you'll meet to discuss the book, either online or physically. As a serious member, you want to attend every book discussion. And as a serious member attending, you want to have something important to contribute during the book discussion. Reading the book will give you an idea of what to talk about without steering other book club members away from the topic of discussion.
#8 There's Refreshment
I've been to a number of book discussions and must confess that not all of them make plans for refreshment. But the Sunshine Book Club is 100% rated for this. There's always a light refreshment, sometimes, as much as you're willing to take. If you belong to a book club that has a plan for refreshment, like the Sunshine Book Club, then you're lucky.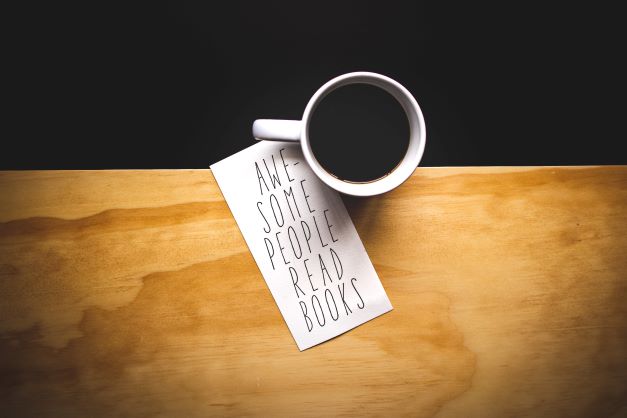 It could be that everyone is encouraged to buy snacks or drinks along to the book discussion venue. This will give you the opportunity to share your snacks with members.
But whether that is allowed at your book club or not, discussing books under a light meal is a fun thing that everyone should experience in their lifetime.
#9 Book Discussions are Memorable
Another benefit of joining a book club is the fact that it's always memorable, especially when the discussion is qualitative.
Some books can become memorable when we discuss them with people who have also read the same book. For me, one of such books is 'The Originals' by Adam Grant. Another is 'The Alchemist' by Paulo Coelho. I still have a vivid remembrance of some of the conversations we had while discussing these two books including the lessons I learned.
Reading a book only engages your eyes and your mind. That's all. And all you do is only remember some of the things you read, make notes (if possible, in the case of nonfiction) and apply them.
But joining a book discussion at a book club goes better and far beyond that. A book discussion takes you from the reading stage to the interaction stage, a stage where you interact, not with the book alone, but with other intellectual readers. This kind of interaction always stays longer in the mind because it is articulated and not in the region of your mind alone.
#10 It Gives You New Perspective about a Book
A lot of things are involved when you read a book. For instance, you can only comprehend a book based on the worldview with which you see it. That's why the way you interpret a thing will be different from the way someone else interprets it. We all have different worldviews towards things. Don't we?
You should also know that a lot of things can influence your worldview. Among them are your educational background, your religion and your level of exposure. What you consider totally wrong in a book may not be considered wrong by another reader.
The benefit of being part of a book club herein is that when you join a book club and you get to discuss a book with other members, you're able to reread the book with the spectacles of other members who absolutely had different educational or religious background to yours.
And if you're the nonrigid type and are open to accepting the perspectives of others, you'll discover that through the conversations you have with others about the book, you're learning beyond what you learned when you read the book alone.
#11 The Conversation is Quality and Fun
One major benefit of joining a book club is the fun in it. Just as I stated at the onset of this piece, a great feeling comes with having to discuss your favorite books with people of like mind.
When you join a book club, you're not only setting yourself up for a nice and fun book discussion with readers like you. You're also setting yourself up to have quality conversations with members of the club.
#12 It Improves Your Communication Skill
It may be possible that you're not great at communication and have been wondering how to improve your communication skill. Luckily for you, that's another reason you should join a book club, because it helps you to start practicing.
A book club is a free place that allows members to air their different views no matter how trivial they may sound. It's a place of no judgment. Even though there may be arguments, it's a place of understanding.
This makes it easier for you to talk without fear of being judged. And if you've been part of a book club where all these are not found, maybe it's time for you to leave and find another book club where your views will be accepted without prejudice.
Have You Joined a Book Club?
Do you belong to a book club and have been enjoying the company of other readers so far? Tell us in the comment about your book club and some of the benefits you enjoy as a member.
Stephen Wholesome