11 LESSONS FROM MY BOOK LAUNCH
If you've ever tried to publish a book, you would realise that publishing can be quite expensive. You use your savings and ask family and friends to support you to achieve that goal.
Finally! After much struggle, you publish your book. You are excited. You've already calculated the money you will make from selling copies of the book. Then you announce the launch of your book, and all you get is,
Congratulations!
Well-done!
Keep it up!
You're doing well!
Few people will buy a copy to encourage you. But that's all you get. It's been months since you published your book, and you've only sold 50 copies.
Where are all the people who encourage you to write a book?
Why is nobody buying your book?
Where is all the money they said you would make as a published author?
How do you recover the expenses you've incurred?
These were my thoughts when I wanted to publish my debut book in 2019. I was afraid that no one would buy my book. So, I resolved that if I were ever to publish a book, I must have something to show for it. I went back to the drawing board and spent two years learning the strategies of marketing and selling a book.
Fast forward to July 2021. I published my debut book, Write Like A Boss. We printed 300 copies and sold over 200 copies in less than 60 days. That was a tremendous feat for a first-time author. I didn't just make a lot of money. I also got more brand visibility and credibility. The launch of that book attracted more clients to my writing brand, Legacy Creatives. We got more content writing, book writing, transcription and editing jobs. You know what that means. More bank alerts!
If you're aspiring to become an author and like me, you're scared that nobody will buy your book, then this piece is for you.
If you've already published a book with little or no sales, this is the perfect guide for you.
In this article, I will share lessons from my book launch to help you improve your book sales.
Are you ready to launch your book and sell like crazy?
Let's dive in!
Lesson 1: Build Your Author Platform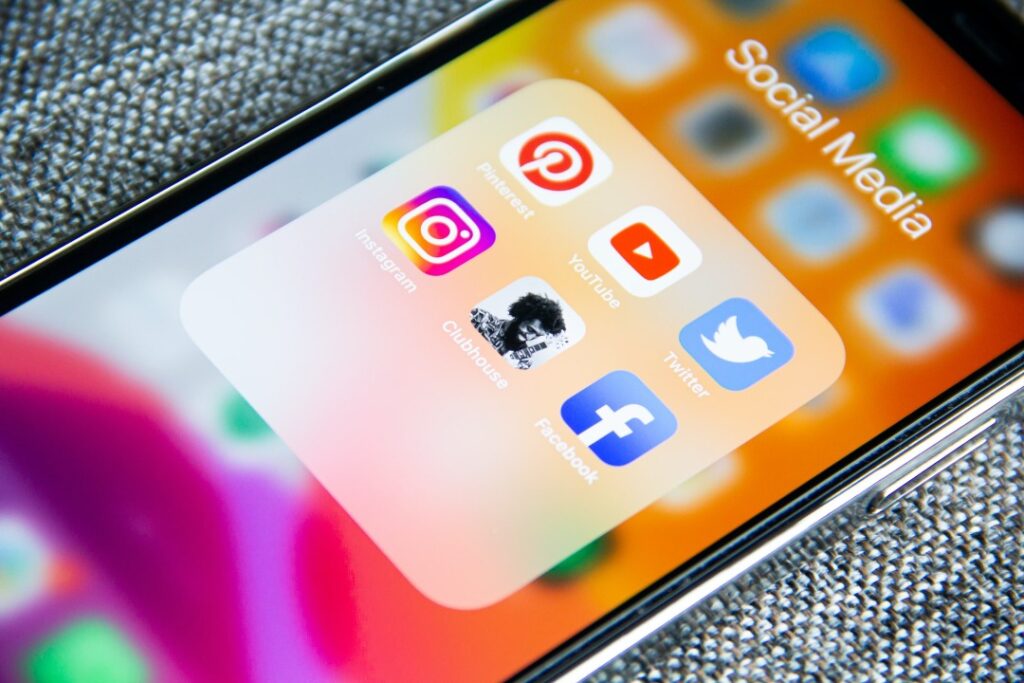 I once had a conversation with a friend who wanted to write a fiction book. She had cold feet because someone told her she would not make money as a fiction writer in Nigeria.
As expected, he sang the usual mantra, 'Nigerians don't read.'
Instead of dishing out tons of advice, I asked, 'Have you built your author platform?'
Before you write your book, build your author platform. Nothing is as important as building a ready audience for your book. Authorship isn't a get-rich-quick scheme. You can't come out of the blues, write a book, and expect to make lots of money without doing the groundwork. You must show up every day and put in the work to get the results you desire.
It all starts with creating a platform where your target readers and prospective buyers can find you. Social media is here to your advantage. Yes, one easy way to get recognized for your craft is to share what you know on social media. No one wants to read an author they don't know. You must show up and put your work on our faces consistently.
Use social media to connect to your potential readers and create valuable content. Build an online audience around what you do.
If you are a doctor who wants to write a health book, create content around what you do as a doctor.
If you are an accountant who wants to write a finance book, create content around what you do as an accountant.
If you are a farmer who wants to write an agribusiness book, create content around what you do as a farmer.
Share content related to your work that can inspire, educate, entertain, and enlighten your readers.
Share your ideas, solutions, tips, work processes, customer reviews, success stories, failures, victories, and behind-the-scenes.
There is so much that you can share.
By doing this, you are building your social capital. More people will get to know, like, and trust you. They won't only be willing to invest in what you do, but they will also spread the word about you.
As a writer, I used this strategy to position myself as an expert in my field. Before my book launch, I already had people coming into my inbox to ask if I had a course or book on writing. Thus, it was easy to sell to them when I launched my book.
Building your author platform gives multiple returns in the long run. Stop hiding your light under a bushel. Be intentional about building your platform. Social media is a great place to start.
Lesson 2: Don't Mess With Your Book Design
The visual aesthetics of your book makes the first impression on a prospective buyer. Yes, people still judge a book by its cover. So, don't mess with your book title and cover design. Your book title and cover design should be attention-grabbing.
Be intentional about making a great first impression on your readers. Your book title and design should ignite the curiosity of passers-by. It should make them pause in their tracks to take a closer view.
Create promotional materials; attractive flyers, branded polos, caps, mugs, and notebooks to enhance your book's visibility. Wear the branded polo and cap for speaking engagements and media appearances. You can also take good studio pictures and post them on your social media platforms.
Lesson 3: Create A Powerful Launch Team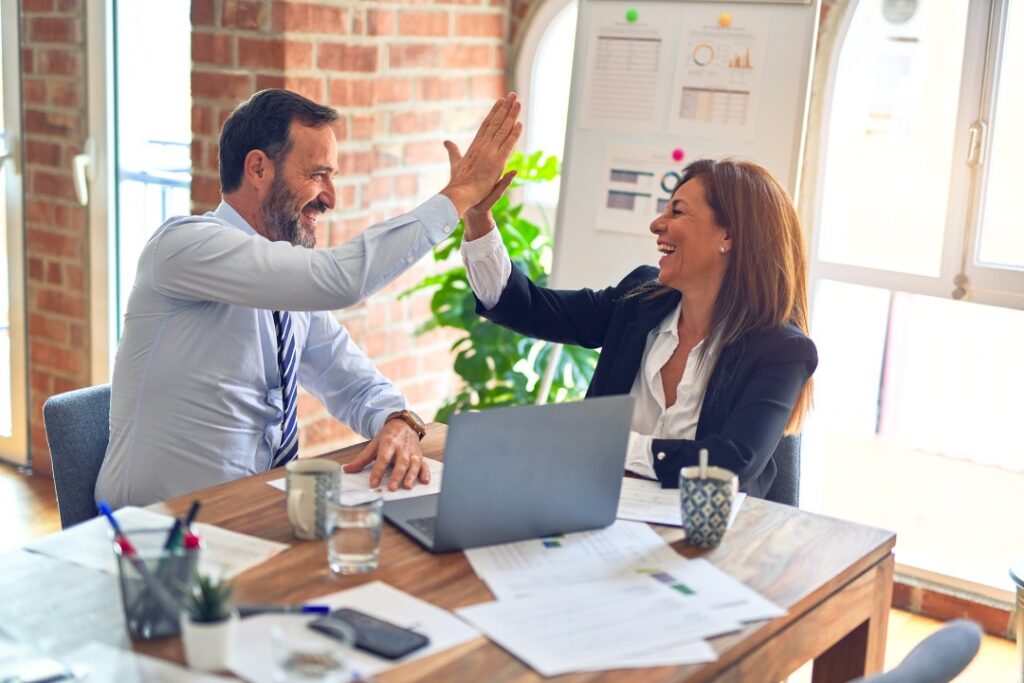 A launch team is a group of people you've carefully selected to help you launch your book. They help you brainstorm, refine your plans and amplify your efforts.
Be strategic when setting up your launch team. The size of your launch team depends on you. You can decide to go all out and pull in a large number or create a small team like mine. But remember, it's not about gathering a large crowd in a WhatsApp or Facebook group.
The size of a team does not always reflect the strength of the team. I've seen people create a team of over 50 people, only to realise that more than half of the team is inactive. No matter the size of your team, the result is what's important.
Choose people with specialised skills that will be beneficial to your book launch.
What skills do they bring to the table?
You will need writers, editors, graphic designers, web designers, copywriters, videographers, voice-over artists, etc.
Are they active or popular on social media?
They don't have to be popular influencers or celebrities. If they have an active audience with a good engagement on social media, you can give them a shot. The numbers these micro-influencers can spin will surprise you.
Do they have platforms you can leverage to promote your book?
You will need people who have blogs, online communities (Facebook groups, WhatsApp groups and Telegram groups), podcasts, and a thriving mailing list.
Are they connected to top personalities?
You will need gatekeepers or middlemen who can connect you to top personalities, thought leaders, and influencers.
Do they have experience in sales and marketing?
You will need people who have run successful online sales and know the strategies that work.
To make your launch team effective, create weekly tasks to keep them engaged. These tasks can include:
i. Reading and reviewing your book on their social media platforms before your launch.
ii. Sharing ideas and developing marketing strategies.
iii. Creating a hashtag for your book launch campaign.
iv. Creating written, audio and video content about your book.
v. Stirring up conversations and social media buzz around your book.
vi. Displaying your book cover on their social media platforms.
The best form of synergy is a partnership where both parties win. Don't be the only one at the receiving end. Create a mutually rewarding relationship that will be beneficial to both you and your team.
What's in it for them?
Think of ways to give back to your team. You can reward them with a free copy of your book, course, consultation session, or customised gift. You can create an affiliate system so your team members can earn a commission from each book sale made through their affiliate links.
Lesson 4: Make A Hell of Noise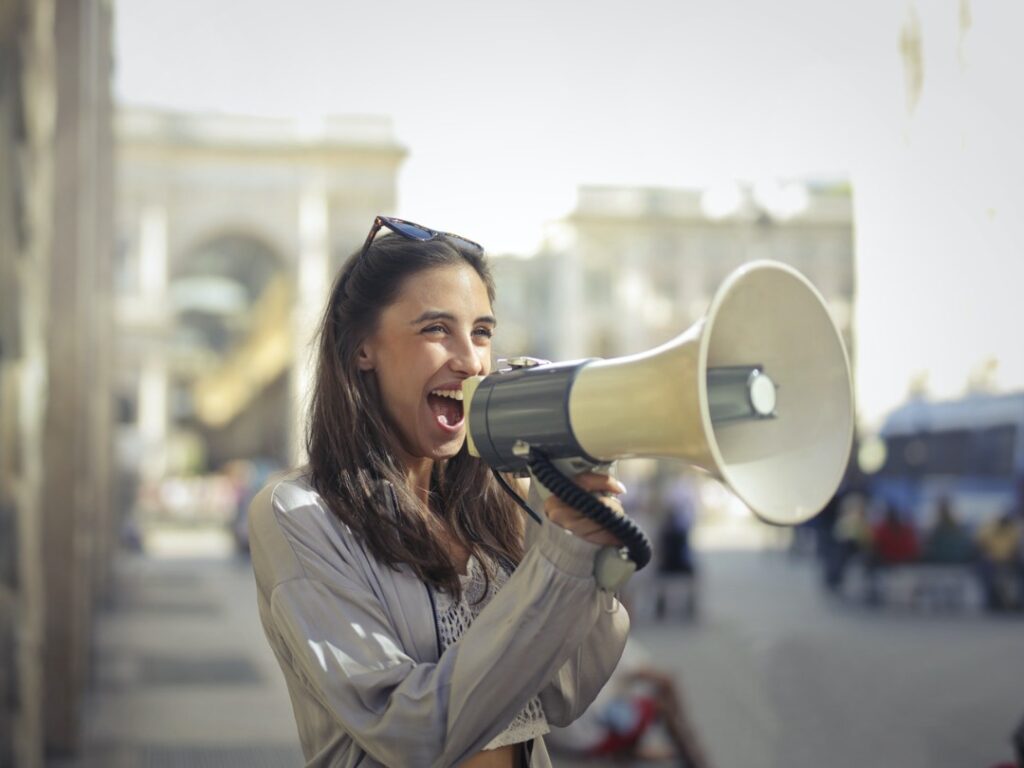 This is where the actual work begins. Writing your book is the simple part. Getting people to buy your book is where the work lies. No matter how good your book is, it won't sell itself.
During my book launch, a friend said I hustle like an Anambra or Lagos babe. I laughed and replied, "If I don't sell my market, who will?"
As an author, it's up to you to promote your book and get people to buy it. You can't sit and wait for buyers to come to you out of the blues.
You are the No.1 marketer of your book. Create a loud campaign to build hype and anticipation around your book.
Everything you do should draw attention to your book.
Go big on content marketing. Don't wait till you publish. Start talking about your book from the moment the idea drops in your mind. Take excerpts from your book, use them to create content and make a lot of noise on social media.
Start a post series centred around your book.
Take lots of creative pictures of your book. Explore different themes and concepts.
Share a sneak peek of one or two chapters from your book.
Write short stories related to your book.
Create a content pillar and write a ton of blog articles on the subject.
Do live videos and Q&A session to discuss your book.
Share reviews of your book.
Create short clips and mashups containing exciting points from your book
Start a podcast series on the central topic of your book.
Pull out quotes from your book and create Instagram carousels and memes.
Share the behind-the-scenes of your book writing journey.
With all these, you will boost your online presence, get more visibility, reach a larger audience, sell your book, and make lots of money.
The best part is you don't have to create from scratch. All you have to do is use your book as a template and reinvent the wheel.
Lesson 5: Amplify Your Voice With Paid Adverts
Use a mix of organic content and paid adverts to spread the word about your book. You can start by paying for sponsored ads on Facebook and Instagram.
Create a sales page to promote your book. The sales page should contain your book synopsis, benefits, reviews, payment methods, and author profile.
You can step up the game with Google ads, paid media appearances, influencer marketing and email marketing.
Lesson 6: Get Reviews From Your Readers
Before your book launch, create an Advance Reader Group. It's best to use influential people in your circle. Give them an advance copy of your book to read and write a review. Use their reviews to create flyers that will serve as part of your promotional materials.
Ask people who have bought and read your book to share their reviews on social media or platforms like Goodreads. They can write posts about your book, blog about it, and even do a live video to talk about the book. Get as many reviews as you can and use them to create content.
Reviews build people's trust. It serves as social proof that can trigger people to buy your book.
Lesson 7: Leverage Speaking Engagements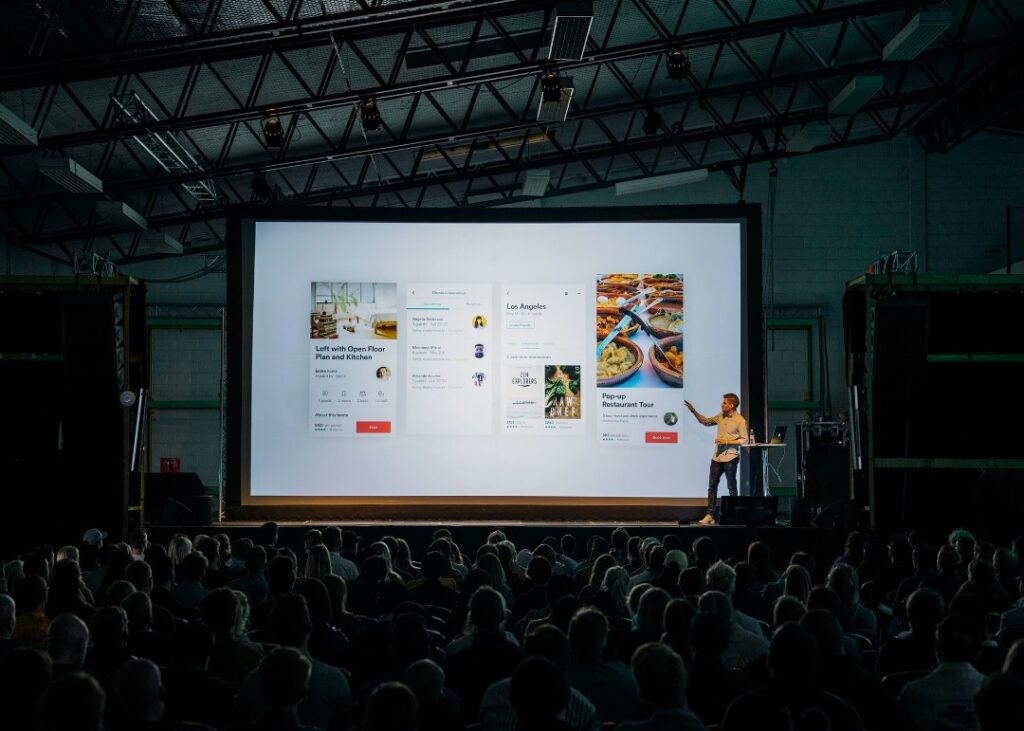 After my book launch, I was invited to speak at a Mentorship Summit at my alma mater, University of Nigeria, Enugu Campus. All copies of my book, Write Like A Boss, which we took to the summit, sold out like a hot cake. Even after the program, more students reached out to buy the book. It was an overflow of sales!
Leverage speaking engagements to sell your book. When you receive an invitation to speak at an event, take copies of your book along with you. At such events, they will place you in an elevated position. The spotlight will be on you.
Speak like the boss that you are, and people will listen to you in awe. They will be inspired, motivated and would naturally want to drift closer to you. They will ask for your phone number, social media handle, mentorship, coaching, etc. That's your clue to push your book in their faces.
You can cut a deal with the organisers of the events so that participants can buy your book at a discounted price. Let the organisers display your book at the registration desk so that everyone who walks into the hall will see it. Instead of just hosting a free event, they can even use your book as a ticket for attendance.
Don't just wait for an opportunity to pop up. You can host a free virtual or physical event. Reach out to people and ask them to invite you to speak on their platforms. If the mountain will not come to Muhammad, Muhammad must go to the mountain.
Lesson 8: Seek Media Appearances
Media appearances are not just opportunities to sell your book. It also boosts people's perception of you and your brand.
Radio and TV presenters are always in need of content for their shows. Search for these OAPs online and pitch to them, requesting to be featured on their show.
If they accept your request, take advantage of the opportunity. You never know who will tune in to listen. Choose a topic that aligns with your book. This makes it easy for you to link the message to your book and talk about how listeners can benefit from your book.
Go with a friend who can take pictures and record your session on air. Then, post them on all your social media platforms.
Don't settle for only radio and tv shows. Spread your tentacles to popular podcasts, blogs, newspapers, and magazines. You may have to pay for some of these media appearances.
Lesson 9: Use Disruptive Marketing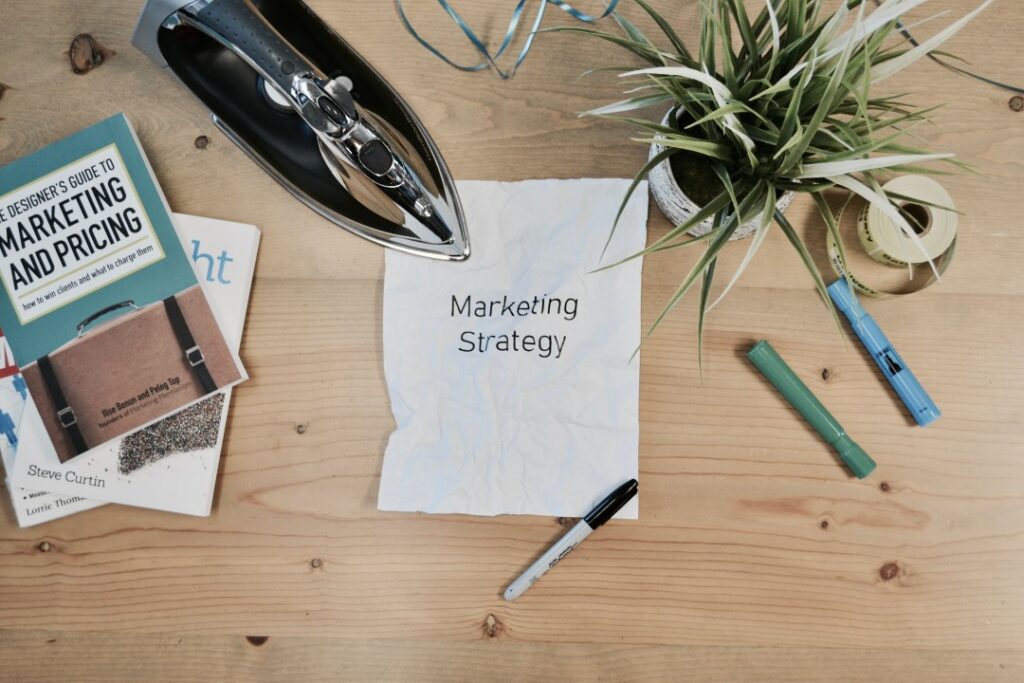 Remember, the goal of your book launch is to sell your book. Think outside the box and spice up your campaign with disruptive marketing strategies.
Here are some strategies you can explore.
i. Giveaways and Bonuses
As you build your audience, whet their appetite with free tidbits. Use giveaways to buy the heart of your audience. Find creative ways to make your giveaways complementary to your book.
You can stack bonuses like free books, workbooks, video courses, pdf guides, or value-packed webinars. Anyone who gets a copy of your book also gets these bonuses worth more than the book price.
ii. Publicity Stunts
Create an online contest or challenge around your book. Winners of the challenge get free copies of your book, cash prize, or other rewards. You can speak to some of your friends who may be kind enough to sponsor the contest. It could be a:
Writing Contest: Participants will write a post on a topic related to your book. Whoever shares the most inspiring post or has the highest engagement wins.
Photo Contest: People will take crazy pictures with your book and post them on their timelines. Whoever shares the craziest or funniest picture wins.
Video Challenge: People take part by posting a video sharing a captivating story about your book. For example, if you write a finance book, the challenge could be to share a one minute video talking about their money struggles and how your book helped them overcome that challenge. Whoever shares the most interesting story wins.
Set rules for the challenge. The rule could be for participants to follow you on all social media platforms, use your book hashtag and tag you to the post.
The essence of this is to make your book popular by creating a buzz on social media. It will grab people's attention and get them talking. You will get more followers, and your book will trend online. More people will hear about your book, and some will be interested in buying it.
It would surprise you that some of these publicity stunts work better than paid adverts.
iii. Fear Factor
Some people may be interested in buying your book but will delay because they feel there is still time. Use fear as a strategy to make them hasten their decision to buy.
Fix a deadline to make people buy your book immediately instead of procrastinating. Tell people they can only buy at a discounted fee and get all the bonuses when they buy your book within a specific time window. It could be a 24 hours, 48 hours, 72 hours, or one week window period. They will be quick to buy for fear of missing out.
People buy when they are afraid of missing out on a good deal. They would hate to lose that opportunity, especially when they feel they are paying less for more. Fear sells. Add a fear factor to your advertising.
Lesson 10: Create Subsidiaries Around Your Book
Why sell your book as a single product when you create other cash cows around your book?
When I was writing my book, Write Like A Boss, I knew there was no way a single book would contain everything about the writing industry. So, I hosted a one-month Writers' Academy with 31 facilitators tagged, Write And Earn Like A Boss. We used the bonus stacking and fear factor strategy in our campaign.
We create a one month window period for early registration at a discounted fee of ₦7,000. Immediately after the window period elapsed, we increased the registration fee to ₦10,000. Now, the registration fee is ₦15,000.
Participants in the Academy got many bonuses including; 20 free writing resources, a free copy of the Smart Writer's Handbook, and a free copy of my book with free delivery to their location (Anywhere in Nigeria).
That was the selling point of my book.
Look at your book and think of how you can create different subsidiaries around it. You can create a course, training, webinar, conference, workshop, or coaching program around your book.
Brilliant strategy, right?
Lesson 11: Enlarge Your Coast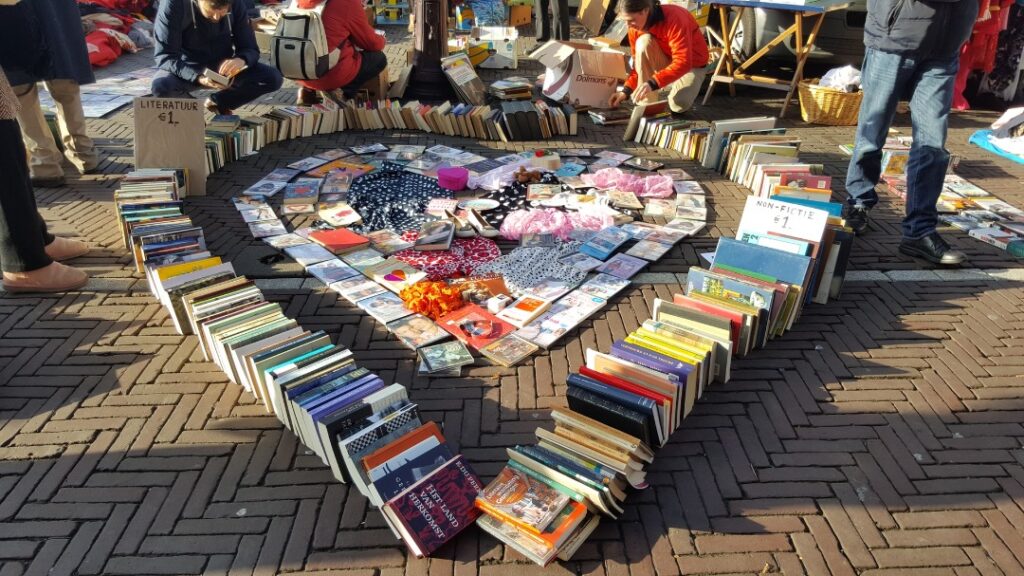 Marketing is a game of numbers. As you spread the word, you increase your numbers. The more people see and hear about your book, the more your chances of selling.
Your number of leads increases.
Your number of buyers increases.
And your number of sales increases.
Enlarge your coast and recruit more people into your book launch army.
The good book says, 'One shall chase a thousand and two shall chase ten thousand.'
What does that tell you?
There is a limit to the extent of your reach. But if more people talk about your book, you will exceed your limits. The word will spread to different online communities and territories.
How do you enlarge your coast?
Get influential people to endorse your book.
Create a mailing list and send regular emails about your book.
Pay for influencer marketing.
Get your book on display in popular bookshops.
Reach out to organisations that can buy your book in bulk for their staff.
Ask your friends and contacts who have large WhatsApp views to share your book flyer on their WhatsApp status.
Reach out to schools that can buy your book in bulk for their students.
Get book clubs and literary societies to feature and review your book at their events.
Get people to sell your book as affiliates.
The list is endless.
Put on your thinking cap and create your unique sales strategy.
Conclusively,
There's a lot of work that goes into planning a profitable book launch. If there is one lesson I've learnt from my book launch, it's summarised in these words, 'Kwechiri!'. It's an Igbo word which means, Don't Give Up.
It takes a lot of work to become a bestselling author. It won't happen overnight, but don't give up. Get up and get to work. Don't stick to just one strategy. Play all your cards on the table. You never know which one will be your big win.
And remember, never stop talking about your book. Keep spreading the word to anyone who cares to listen.
Written by Nancy Legacy